In Life It's always about timing people!
I don't think i would have loved Katie McGarry's books as much as i do, if i read them in any other point in my life.
Pushing The Limits was one of the first books i've read from this gender and it captivated me. I fall in love with all its characters (even Beth - until i read her book, but that's another story).
After that i never pass a chance to read any of this authors books. And while it follows the same pattern as most contemporary-romance books i still find it more captivating and more deep than the others.
But i might be biased.
If you haven't guessed by now i did LOVE this one.
I mean... Isaiah is a walking hotness, tattoos and attitude combined. On the surface scary and brutal but in reality honest and loyal. And Rachel polite, innocent and polished but hidden adrenalin junky. She is such a complex character who is living a double life. Her role in her family is what got me the most. It was so devastatingly sad.
One thing its for sure and that's why i love reading Katie McGarry. She puts her character through the grinder, they suffer and life is never easy for them but you can always see the light at the end of the tunnel.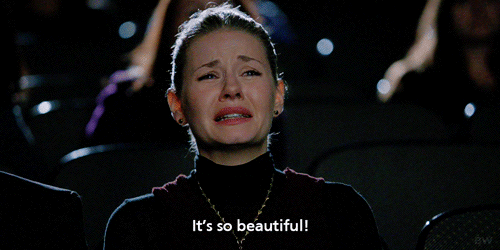 The one thing that bothered me was the LOVE part. The declarations come to quickly. You can't exactly say it was intal-love, but it was very close to the definition - so future readers be warned.
After that, the development of the character and the story was WAY better and much more believable.
Crash Into You has car races, crashes (of course), Police chase, hot kisses, old Victorian house, a lot of cars (i can't differentiate), Noah and Eco, drug dealers, fancy Galas, love... I enjoyed it thoroughly and i would recommend it to all romance lovers.
But like i said earlier - i might be biased here.
So don't take me word for it, grab this book, read it, and than make your own judgment.